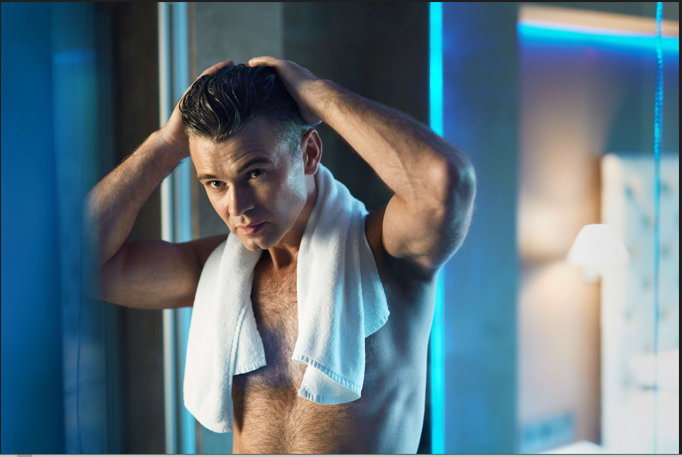 Lowest Prices With The Best Possible Outcome
Restore your hair's natural growth with Hair Restoration Treatment!
Getting Started With Us Is As Easy As
1, 2, 3...

1- Fill In Our Short Form
To book an appointment for FREE Assessment & Consultation

2- We Will Get In Touch
Skin Vitality Team of Experts will get in touch with you asap

3- Enjoy
Enjoy the Best Medical Service
in the Country
The #1 Provider Of Hair Restoration Services In Canada
Founded in 1992, Skin Vitality Medical Clinic has 13 Locations across Southeastern Ontario. Our Medical Team consists of over 200 professionals including 10 Doctors and 50 Nurses.
We are the Largest Provider of Botox, Juvederm, CoolSculpting, Morpheus8, Sculptra, Hair Restoration, EMSculpt, Intimalase and Fraxel in Canada.
With 96% Success Rate We Can
Offer You The Best Services In Country

An Experienced Medical Team with the Most Specialized Training

Open 9am to 8pm Monday to Friday plus Saturdays until 5pm

Over 200 staff members including 10 Doctors & 50 Nurses

Free same day in clinic assessments available

State-of-the-art
Facilities

Five Star Testimonials / 96% Patient Satisfaction
Check Out What Our Clients Have To Say About Our Services
I had the Hair Restoration treatment with nurse Tori. It was a great experience she was professional and kind. Would definitely recommend!
I am about halfway through my hair restoration treatments and I am astounded by the difference it has made for my skin. I feel like I have my 'pregnancy' glow back!! Thank you!!
I contacted this offer for information on Hair Restoration. I was pleasantly surprised they offered this service and booked my appointment. I am scheduled for my second treatment and cant wait to see my results!
The staff of Skin Vitality Medical Clinic is consisting of well-trained, experienced professionals who work seamlessly together with the client's best intrest in mind. I felt well looked after, adequately informed, and trusted their expertise immediately. My procedure was quick and literally pain free. Will return.
I came in for a consult for my hair growth. I'm getting older and my hair is a lot thinner than it used to be. I was recommended to try hair restoration for my hair. I have amazing results and I couldn't be more happy. My wife is shocked with my results! I highly recommend doing it!
I have been experiencing hair thinning so I booked a virtual consult and then I went in for my Hair Restoration treatment! The staff was very welcoming and I had Gabriella as my nurse, who made the whole process seamless. I could see the staff cleaning between appointments and doing temperature checks, which reassured me the clinic was safe.
Got Questions? We've Got You Covered!
Frequently Asked Questions
Book Your FREE Consultation & Assessment With A Member Of Our Medical Team
What is Hair Restoration treatment for hair loss?
Hair restoration treatment for hair loss is non-invasive hair regrowth treatment, with little to no downtime! 
Who should go for Hair restoration treatment?
People with poor hair growth and weak hair are ideal candidates for Hair restoration treatment for hair loss.  
What is the downtime?
There is no downtime as such. You can resume your daily routine right after the treatment. However, patients are encouraged to refrain from washing or touching their hair for 12 to 24 hours post-treatment. 
How long do Hair restoration results last?
According to published reports, Hair restoration tends to improve hair caliber and hair growth for about four to six weeks, requiring repeated treatments once a month for 3 months. On average, however, most patients will require their repeat Hair restoration treatment after 6-12 months in order to maintain the hair growth effects. 
Is Hair restoration Treatment permanent solution?
The technique can address male pattern baldness, stimulate the growth of hair transplants and enhance other cosmetic procedures. The results of hair restoration treatment are most noticeable after at least six months, and are not permanent; patients may require touch-up at least once a year. 
Oakville
481 Cornwall Rd
Stoney Creek
311 Fruitland Road Unit 3
Mississauga
126 Lakeshore Rd. E.
London
595 Fanshawe Park Rd. W., Unit F
Toronto
351 Eglinton Avenue West
Milton
1250 Steeles Ave E
Ajax
15 Westney Road North Unit 1C
Whitby
1614 Dundas St. E Unit # 101
Burlington
5014 New St
St. Catharines
436 Vansickle Rd, Unit #3
Richmond Hill
8865 Yonge Street
Kitchener
4281 King St. E.
Hamilton
#101-25 Main Street West Suite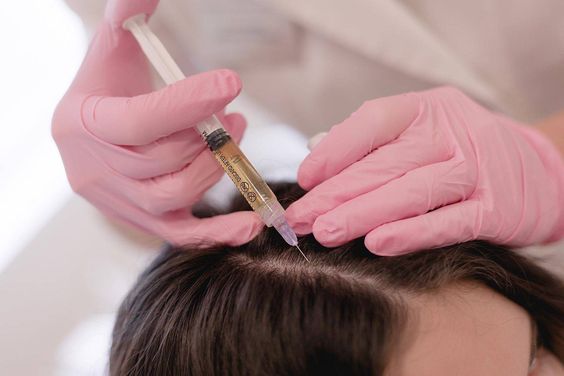 So What Are You Waiting For?
Book your FREE Consultation and Assessment Today
Dedicated to providing dynamic & natural looking results that help you own your look with confidence, style & grace.
I am about halfway through my hair restoration treatments and I am astounded by the difference it has made for my skin. I feel like I have my 'pregnancy' glow back!! Thank you!!
It Will Only Take A Few Seconds
Fill In This Short Form To Book An Appointment For Your FREE Consultation